#GayWheels Featured Content
Chevrolet provides a gay night out at the auto show
February 20, 2014
The evening began hors d'oeuvres and open bar at a private exhibit in the Near West side that features the latest in-vehicle technology from Chevrolet.
| Chicago, IL ARTICLES | Chicago, IL HUB | #GayChicago | @ILoveGayChicago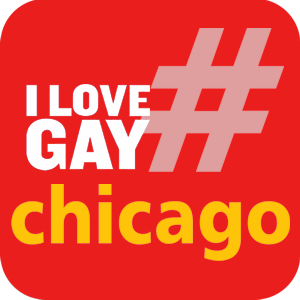 |
| Automotive ARTICLES | Automotive HUB | #GayWheels | @ILoveGayAuto |


GM's Advertising Identity Crisis Hurting Sales
October 18, 2013
National Legal and Policy Center is a nonpartisan foundation promoting ethics in public life through investigation, research, education and legal action.
| Automotive ARTICLES | Automotive HUB | #GayWheels | @ILoveGayAuto |


Featured #GayWheels Business Listings
What Are They Saying About #GayWheels?
Featured #GayWheels Social Network Feed
February 20, 2014

Chevrolet provides a gay night out at the auto show
The evening began hors d'oeuvres and open bar at a private exhibit in the Near West side that features the latest in-vehicle technology from Chevrolet.


October 18, 2013

GM's Advertising Identity Crisis Hurting Sales
National Legal and Policy Center is a nonpartisan foundation promoting ethics in public life through investigation, research, education and legal action.


October 17, 2013

Adam Bernard: The Car Guy
When considering character in these socially progressive times, it'd be impolite to "judge a book by its cover." According to auto aficionado Adam Bernard - associate director of competitor intelligen...


September 14, 2013

Minority suppliers converge on Chrysler Group headquarters
"This enables Chrysler Group to operate efficiently and sustainably, and to bring innovative new products to market that resonate with a diverse customer base." In...


August 29, 2013

AutoNation to insure all legally married couples, regardless of gender or states where they live
AutoNation announced Thursday that beginning in January, it will insure the spouses -- both same-sex and opposite sex -- of all legally married employees.

Join Our E-Mail List
Featured #GayWheels Photos

Click Here

Click Here
---
- PinkBananaMedia.com
- ILoveGay.LGBT
- ILoveGay.NET
- GayRelevant.com
- LGBTWeek.NYC
- LGBTBrandVoice.com
- LGBTBizTech.com
- LGBTBold.com
- LGBTNew.Media
- LGBTDestinationMarketing.com